news
#ThrowbackThursday – 8 September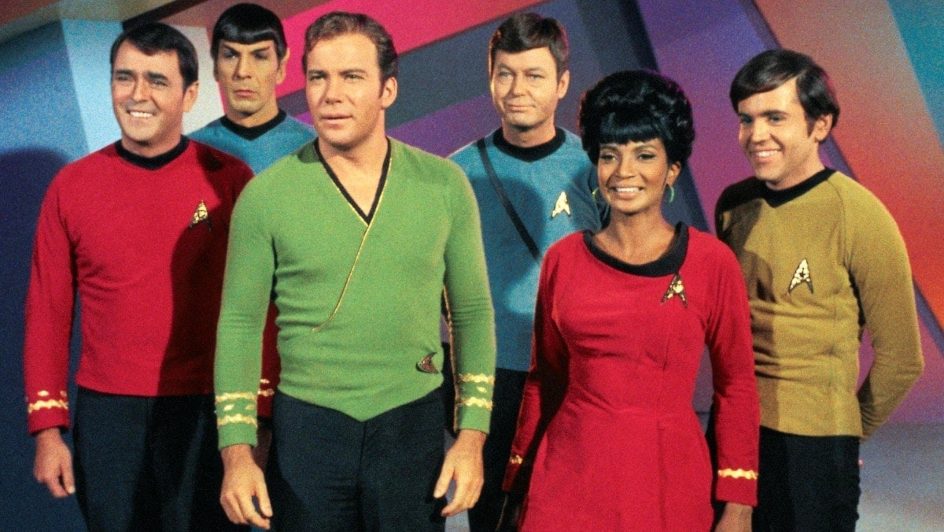 There's nothing quite like a movie opening, a television show debut, or the midnight premiere of that anticipated music album – even ceremonial unveilings can go down a treat, especially if you make an outing of it with your friends or family.
While the world starts to ease back up as it emerges from the worst of the coronavirus pandemic, we are re-learning to appreciate small things like these events (with the appropriate safety measures in place, of course). The entertainment and social aspects, along with the anticipation, make for enjoyable experiences – so, don't forget to treat yourself once in a while, and don't be afraid to get caught up in the hype!
With that being said, take a squizz at these three events that went down in history on 8 September:
1504 – The Debut of "David"
Five hundred and 18 years ago, the world's most recognisable statue was unveiled.
Standing at 5.17 metres tall and hewn entirely from a block of Carrara marble, "David" was unveiled by Renaissance artist Michelangelo in the Piazza della Signoria in Florence, Italy.
It took Michelangelo three years to carve it after he took over the commission from Agostino di Duccio, a sculptor who had been commissioned by the Florence Cathedral to create the statue fifty years before.
Unlike other contemporary interpretations of David (which usually showed him in mid-combat with the giant Goliath or just after he slain him), this statue depicts the shepherd-turned-Israelite king just before the legendary battle began. Indeed, to casual viewers, from his terse expression and tense body language, down to the bulging veins and the sling over his back, "David" appears to be psyching himself for the fight of his life.
Although "David" was originally supposed to be positioned along the Florence Cathedral's roofline, many thought it was far too impressive to adorn such a lofty location. So, "David" was placed in the courtyard of the Palazzo Vecchio, where it remained until it was moved to the Galleria dell'Accademia in 1873; a replica now stands in its place.
1966 – Living Long and Still Prospering
"Space: the final frontier. These are the voyages of the starship 'Enterprise'. Its five-year mission: to explore strange new worlds, to seek out new life and new civilizations, to boldly go where no man has gone before."
These are the opening words of "Star Trek: The Original Series" (as narrated by actor William Shatner), which made its debut on this day 56 years ago and has since become a pop culture phenomenon.
In fact, with countless spin-offs and merchandise, tons of memes and catchphrases, and a fandom of "Trekkies" so strong that it continues to persist and grow to this day, it's unbelievable that "Star Trek" debuted only 56 years ago!
The entire sci-fi franchise – which consists of television shows, movies, books, video games and owes its existence to the original TV show, which was created by Gene Roddenberry and aired on 8 September in the United States.
Starring Shatner as Captain Kirk, Leonard Nimoy as Dr Spock, Nichelle Nichols as Uhura, George Takei as Sulu, and DeForest Kelly as Leonard "I'm a doctor, not a mechanic" McCoy (and let's not forget James Doohan as Scotty – even non-Trekkies recognise the iconic mondegreen "Beam me up, Scotty!"), "Star Trek" follows the crew of the USS "Enterprise" to explore the wide open frontier that is space.
The show ran until its cancellation in 1969 – upon becoming syndicated, however, it became massively popular in the States and around the world in the '70s. Such was its popularity that in 1979, the cast reunited in "Star Trek: The Motion Picture", which would be nominated for countless awards.
"Star Trek" has since grown into the sci-fi behemoth that it is today – at only 56, it's gone boldly where no other franchise has gone before. (Except maybe "Star Wars", but that's another story for another galaxy, far, far away!)
1986 – Welcome to "The Oprah Winfrey Show"!
After eight years of co-hosting the talk-show "People are Talking", Oprah Winfrey landed her own syndicated (and even more successful) series, which would prove to be the gateway to a multimedia and business empire.
 "The Oprah Winfrey Show" debuted on 120 channels around the US on 8 September, replacing the hour-long talk show by Tom Snyder. Approximately 10 million viewers tuned in to see Winfrey in action.
A review of the first episode from "The Hollywood Reporter" ran thus:
"Winfrey's first show, heavily slanted toward the realm of pop psychology, centred on how to find a husband/wife or how to keep your present spouse. Not exactly the apogee of intellectualism, but it doesn't bill itself as such.
"In fact, in outlook and technique, Snyder and Winfrey are most dissimilar. Whereas Snyder can come across as haughty and arrogant, Winfrey appears playfully belligerent. There's a charming sass behind her strongly put opinions, a beguiling obstinacy that avoids bellicosity."
A good start, with an even better outcome: "The Oprah Winfrey" aired for 25 years, exploring various daily topics, covering human interest stories, and showcasing the entertainment industry's top and upcoming stars. Winfrey also bought the rights of the show and produced it through her own media company, Harpo, which guaranteed her a hefty annual salary – by the time the show ended in 2011, she was earning $315 million!
Winfrey has since launched her own cable channel named – appropriately enough – the Oprah Winfrey Network, and is considered one of the leading figures in mass media.
Image Credit: Source